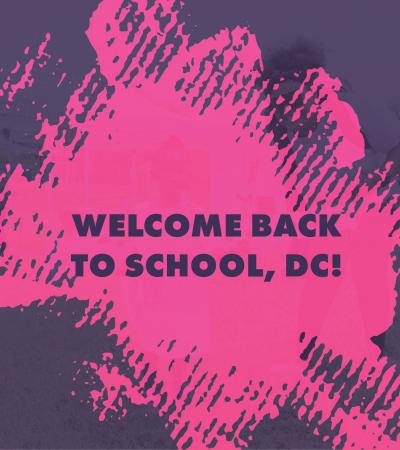 Latest Updates
Apply for Tuition Support and Scholarship Programs Before August 18 Deadline
Programs, including DCTAG, provide nearly $50 million in financial assistance to District students annually.
DPR Fall Programming Registration Opens on August 15 and 16
Registration will open on Tuesday, August 15 for aquatics programs and Wednesday, August 16 for all other programs.
DC Educators to Attend OSSE Multilingual Institute
District educators explore best practices for high-quality literacy instruction during annual conference.
Mayor Bowser and DC Public Schools Celebrate First Day of Summer Bridge Program
Summer Bridge allows students to explore new buildings, meet classmates, teachers, and staff and build important skills as they prepare for the year ahead.
Mayor Reminds Families of Required Immunizations for 2023-24 School Year
Muriel Bowser reminds parents and caregivers to ensure their children and teens obtain the necessary immunizations.
OSSE Expands Wellness Programs for DC Educators
New educator wellness investments to support the mental health and well-being of educators across the District.
OSSE Adopts New Social Studies Standards for District of Columbia Students
Adoption of the new standards marks the first time in 17 years that the District has updated the standards of teaching and learning social studies for DC students.
OSSE Hosts Over 200 Educators at the 2023 DC Literacy Convening
OSSE hosted DC public, public charter and early childhood educators at the 2023 DC Literacy Convening.
200 Schools to Open Doors for Enrollment Saturday on April 29
Enrollment Saturday gave families the flexibility to submit enrollment paperwork directly outside of normal operating hours.