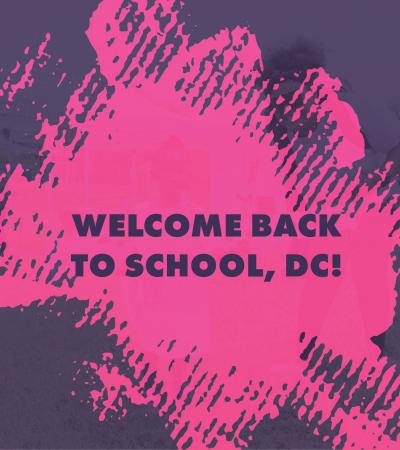 Latest Updates
Mayor Bowser Awards $12 Million to 91 Nonprofits Serving District Youth
More than 9,600 youth in the District will access programming in the subject areas of academics, arts, athletics, and more.
Mayor Bowser Announces Additional $22 Million for DCPS COVID-19 Mitigation
DC to Also Making Available COVID-19 Supports to Public Charter LEAs.
Mayor Bowser Delivers Back to School Update for SY21-22
On August 18, Mayor Bowser and administration officials delivered an update on the District's health and safety plan for School Year 2021-22.
Mayor Bowser Incentivizes Youth to Receive COVID-19 Vaccine
Through September 30, DC youth aged 12-17 who receive their first COVID-19 vaccine at three vaccine giveaway sites will receive free AirPods (while supplies last).
School Immunization Clinics Are Open
Families can make an appointment through
vaccinate.dc.gov
to get their required pediatric immunizations at school-based clinics and community health centers across the District.
DC Public School Teachers and Staff Required to Get Vaccinated
Mayor Bowser announced that vaccination against COVID-19 will be a requirement for all DC government employees, including DCPS teachers and staff.
Masks Are Mandatory In Schools and School Transportation
All students and staff must always wear face coverings or face masks while at school.
The District's Commitment to Safe, In-Person Learning
The District is committed to:
Ensuring safe reopening for all students
Providing equitable supports and resources
Maximizing learning opportunities in-person
Communicating openly and directly with families
Implementing citywide system for COVID-19 testing
Executing layered COVID-19 mitigation strategies at all schools
Giving access to free vaccines for age-eligible youth and residents